The Endodontist and a Successful Root Canal Treatment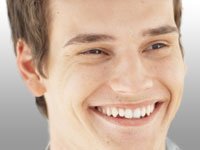 Many international scientific studies demonstrate that root canal treatment is generally successful and provides an excellent long-term prognosis when the dental surgery is properly performed utilizing sound biological and mechanical concepts. As with any clinical situation, there are factors that must be considered when discussing root canal procedure outcomes with your dentist or endodontist:
Root canal treatment has not always been as successful as it is today. Fortunately, the guiding principles of modern endodontics can now be utilized to deliver very predictable results over a patient's lifetime. Some of these principles were unknown or misunderstood in the past and, consequently, many teeth have had endodontics treatment based on concepts, techniques, and materials that are not considered optimal by today's standards. Even so, some of these teeth have given, and will continue to give, additional years of good service. In other instances, previously treated teeth exhibit bacterial leakage that may or may not be accompanied by clinical symptoms. Failing endodontically treated teeth can generally be successfully retreated by an endodontist using modern biological concepts, technologies, and techniques.
Root canal treatment can be successful even if a tooth is severely damaged by decay, trauma, or other destructive events. In cases such as this, it may be necessary to reinforce the tooth by placing a post into the root before a crown can be placed. In these situations, the root canal dentist must weigh risks versus benefits during the treatment planning process.
The success of root canal treatment is greatly enhanced when the tooth receives a protective restoration after completion of the treatment. When a protective crown is not placed, the root canal filling may leak or the tooth may develop additional decay or even fracture. Once a root fracture has occurred, there is generally no predictable treatment or dental surgery to save the tooth.
For an endodontic treatment to be successful, the periodontal supporting structures of the tooth must be healthy or capable of being returned to a state of health with periodontal treatment. Other specialty consultations may also be necessary depending on the findings in a particular situation.
To insure that root canal treatment is working, the particular tooth should be evaluated over time. Teeth are subject to enormous shifts in temperature (such as hot coffee vs. ice cream), tremendous mechanical loads (in pounds per square inch), and constant exposure to the bacteria in saliva. Periodic re-evaluation allows the dentist to examine the results of past treatments and to intervene early if new damage or breakdown is occurring.
As with any human endeavor, there are certain clinical situations in which dental surgery does not work even with the best efforts that modern dentistry can offer. Fortunately, these cases are infrequent and, if they occur, many of the teeth can be successfully retreated by an endodontist. A root canal procedure, when appropriately planned and well-performed by your dentist or endodontist, is the most cost-effective and predictable treatment alternative in most clinical situations.
Will I Be Comfortable During My Root Canal Treatment?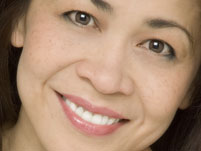 The answer should be an emphatic "YES!" Fortunately, dentistry has developed new techniques for delivering local anesthetics painlessly. These techniques also assure that the anesthetics act more rapidly and produce a more "profound" level of anesthesia. Additionally, modern dental procedures utilize better technologies that are generally much less traumatic and invasive than those of the past. The result of these advancements is that patients should have minimal or no discomfort during the tooth numbing and/or treatment procedures. Root canal treatment should not cause pain, but rather relieve it and keep it from reoccurring. Unfortunately, dental pain may also have a psychological component, possibly stemming from a negative past experience, a story in the media, or even fear of the unknown. Sometimes these situations can prove challenging for the patient and the endodontist to control. Examples include:
Patients who associate tooth pain with a past root canal procedure when, in fact, the pain they remember was experienced prior to their emergency visit. Oftentimes, this pain develops over a period of several hours to a few days and is allowed to build and worsen before seeking treatment. Once the patient seeks emergency care from a root canal dentist, the endodontics treatment should not be uncomfortable and should provide quick and certain relief from any painful symptoms stemming from root canal disease.
Patients may become very anxious when being examined or treated dentally because the mouth is such an important part of the body and psyche. Some patients may feel anxious and vulnerable during a root canal procedure because of their positioning in the dental chair with members of the dental team working above them in such close and intimate proximity.
These and other distresses are real to the patient. Much of the time, however, the distress can be reduced or eliminated if the patient discusses it with the endodontist and gets understanding and reassurance. The doctor and the patient must work together in these situations to make certain that the patient feels as comfortable, trusting, and informed as possible in the dental environment. Most individuals can do this satisfactorily. If patients continue to feel significant distress, even after having these discussions with the dentists, they should be aware that there are therapeutic methods that can be used and for which they might be candidates. These may include:
Oral sedation dentistry involves ingesting a sedative pill or liquid before the appointment. This can help anxious patients a great deal and make the treatment experience much less stressful.
Nitrous oxide analgesia, known as "laughing gas," can be inhaled along with oxygen to make patients feel less anxious and more comfortable.
Intravenous sedation can be administered in a dental facility by a specially trained and certified dental team or by a specially trained dental anesthesiologist. With intravenous sedation, patients are not asleep and they can still respond, but they will not feel or remember anything. This technique works very well in creating a pleasant experience for many anxious patients and is a good anesthetic method for more lengthy dental procedures.
Hospital dentistry is conducted in an environment where a variety of anesthetic methods are available and can be used under the safest medical conditions. General anesthetic and intravenous sedation can both be utilized in the hospital setting.
These sedative techniques and medicines may also be helpful if particularly lengthy root canal treatment procedures are necessary in specific situations.
With all of the advancements in pharmaceuticals and in their delivery, there should be no need for any patient to delay endodontics treatment because of fear that the treatment will be painful.
By Clifford J. Ruddle, DDS, in collaboration with Philip M. Smith, DDS