Root Canal Frequently Asked Questions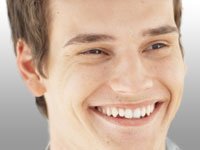 Q. Why would I need a root canal?
A. When the nerve of a tooth becomes irreversibly damaged -- due to decay, trauma, or a crack in the tooth -- you'll need root canal treatment.
Q. How can the dentist tell if I need a root canal?
A. Often nerve damage causes tooth pain, swelling and sensitivity to hot or cold. You may also notice that the tooth is becoming darker in color. Sometimes, it can only be diagnosed with an X-ray or other tests.
Q. What happens during a root canal?
A. During root canal treatment, the dentist cleans out the infected pulp tissue within the roots. After all the nerve has been removed, the canals are filled with a sealer.
Q. How long will it take?
A. Usually, root canal therapy takes one or two appointments for a front tooth (anterior), and two or three appointments for a back tooth (posterior). A tooth can have from one to four roots and all the roots must be treated.
Q. After the root canal is finished, will the tooth need more work?
A. The tooth is more brittle after a root canal and requires a permanent restoration. This could range from a simple tooth filling to a large build-up with posts and pins. If the tooth filling is large, the tooth may also need a dental crown to protect the tooth from breaking.
Q. Why not just take out the tooth?
A. It's usually healthier and less expensive to save the tooth with root canal treatment. Replacing an extracted tooth involves either expensive bridgework or a partial denture. If the tooth is extracted and not replaced, adjoining teeth can move into the empty space, creating even more problems.
Q. Will root canal treatment be painful?
A. Your tooth will be numb during the treatment. If your tooth was aching or sensitive prior to treatment, it may take a few days for the tooth to get back to feeling normal. You can take a mild painkiller during that time. If it's necessary, something stronger will be prescribed. If the tooth had been badly infected, you may need to take an antibiotic.
Q. How much will it a Root Canal cost?
A. The cost of root canal treatment usually depends on the number of canals which are infected and need treatment. There will be a separate charge for the restoration, which will vary from the cost of a simple filling to a crown. All expected treatment charges will be discussed with you before treatment.
The Endodontist, the General Dentist and Root Canals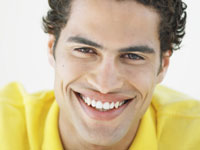 All dental school graduates have basic education and training in the diagnosis and treatment of diseases of the tooth pulp and are licensed to perform a routine root canal procedure.
What Is an Endodontist?
An endodontist is a dentist who has completed an additional two to three-year course of study in an accredited endodontics postdoctoral residency program. In addition to performing routine root canal treatment and tooth pulp treatments, the endodontist has extensive training and experience in the diagnosis and treatment of a wide variety of conditions, such as:
The differential diagnosis of painful oral and facial conditions in which the origin of the pain is uncertain. In these cases, the root canal dentist is part of a team, which may include other specialists in dentistry as well as medical colleagues, when appropriate.
Endodontics treatment of teeth involved in cases of oral-facial trauma.
Endodontic treatment for patients who are medically compromised.
Endodontics treatment of complex root canal cases, such as teeth that exhibit calcified canals, curved canals, or very long roots.
Non-surgical re-treatment of teeth that have had previous root canals.
Surgical treatment of endodontic disease that can be treated in no other way.
There are ethical guidelines that determine what an endodontist can and cannot do. As an example, an endodontics specialist would not place crowns, dentures, or perform orthodontic procedures.
Following the completion of a root canal procedure, a patient is usually referred back to the general dentist. At times, however, in a complex situation it may be necessary for the endodontist to refer a patient to another specialist before the patient returns to their general dentist.
Why Are Patients Referred From a General Dentist to an Endodontist?
Patients are referred from a general dentist to specialist because a dental problem may be so complex that its successful diagnosis and treatment require considering a multitude of complex factors.
A "multidisciplinary" approach allows the patient to have expert opinions from different generalists and specialists so that the best of science, art, and technology can be utilized in a particular set of circumstances.
Oftentimes, an individual dentist is more interested and experienced in some areas of dentistry than in others. A general dentist may choose not to do certain procedures because:
They do not have the equipment, instruments, or training necessary to do the procedures.
The time involved to do the procedure well is more than they wish to spend.
Particular teeth may exhibit complex treatment challenges.
The patient may have medical or other complicating factors.
In short, the primary consideration for referral is that the patient has the opportunity to have the best diagnosis and the best care available. A patient may be referred from a general dentist to specialist to make certain that this goal is attained.
By Clifford J. Ruddle, DDS, in collaboration with Philip M. Smith, DDS