Sheri F.
I started seeing Dr. Sibner over 17 years ago. He had my teeth in tip top shape. I had to leave briefly for a few years due to insurance and my dental care wend down hill with that dentist. I have been back for 2 years and it was like I never left. Dr. Sibner and his staff are amazing! You are in excellent hands at this office.
Helen R.
I recently had veneers made for my bottom teeth which had become cracked over time (I'm 70 years old). Dr. Sibner re-created my teeth and I couldn't be happier. My smile is beautiful! His attention to detail and artistic and technical abilities provided me with a great result!
Pam K.
My front teeth were always a matter of concern to me. There was a space in between and they were slightly discolored. So when Dr. Sibner suggested the veneers after my tooth has a crack, I was anxious to do them. The procedure was quick and painless and the color was perfectly matched to my other teeth.
Thank you, Dr. Sibner
Gail M.
Dear Jeff, You do amazing work! Thank you for making my smile beautiful. It wasn't bad at all, not like I thought. Everyone tells me I look great and have beautiful teeth. I just smile and say thanks, I have a "GREAT" dentist! If anyone were having second thoughts about getting their teeth done, I would say go for it. It's the best thing I did for myself.
Joan G.
My treatment at this office has been top-notch. I would highly recommend Dr. Sibner to anyone!
Joe D.
My mother is 97. She was having a problem with her teeth. Without hesitation, Dr. Sibner made a house call (mom doesn't travel much any more), diagnosed the problem and set up an appointment within the week. The procedure went as planned and now mom has one thing less to worry about.
The entire staff at Makefield Dental was the best. Thanks to Dr. Sibner, Rich and Jen for their professionalism and courtesy.
Robert T.
Dr. Sibner did a great job restoring the surface of my teeth that was worn from grinding. I am very pleased that I had this work done at Makefield Dental.
Michele S.
I have had nothing but pleasant experiences in the Makefield Dental office. The staff is professional and courteous.
Phyllis K.
Very pleased with denture work done more than 8 years ago that look great, feel great, with absolutely no problems for over eight years. Dr. Sibner "par excellence" in satisfaction & perfection.
Myrna S.
Negative anticipation of dental work. Need not to be concerned. Prompt, efficient, cordial attention is always present. The results are amazing ANDNOTHINGever hurts. Results are excellent.
Evelyn N.
Dr. Sibner is the best dentist ever.
Mark G.
As I enter the Makefield Dental Assoc. office I am greeted by the most professional and caring staff. - knowlegeable, but are very pleasing to deal with, especially since the stress of coming to the dentist is overwhelming.
Mary Z.
My smile was severly affected due to very bad recession on my front teeth. Wow! Dr. Sibner did a miracle on my teeth & I can smile again. Thanks Dr. Sibner
Ann K.
Wonderful job with crowns - painless procedure with marvelous result.
Ray G.
It was quick & painless. Another excellent job done by the Doctor & his staff.
Anna F.
Lane has been my hygienist and she is extremely thorough and her technique is gentle and comfortable. Dr. Sibner is very knowledgable about oral health care options and his work is beautiful and confidence building. I have been a patient in their office for many years and am extremely happy with all aspects of the office.
Hazel C.
I had a front tooth, which was cracked all the way to the root. Dr. Sibner felt that the intellegent thing to do would be to replace the tooth with a crown, so we did that. With the first fitting, we were less than satisfied with the result - Dr. Sibner is a perfectionist, for which I am grateful, especially with a front tooth. I am extremely happy with final tooth. Looks exactly like the remaining front tooth. Pefect - couldn't be better!
Hayley B.
When I first walked in I was a nervous wreck. I had had a bad experience at my old dentist's office and I developed a fear of my own teeth. I had to get 5 fillings done here, 4 in one day and 1 on another. I was shocked by how easy the first appointment ended up being, I barely felt anything! The second appointment was so relaxed, with no stress at all, because I knew how painless and easy it was going to be. I strongly recommend Makefield Dental for anyone because of how much they helped me and the great experience I had here.
Helen V-B
I was very reluctant to go forward with the implant process and subsequent restorative work. I was very concerned about the recovery process being very painful. However, both the actual process of getting the implant as well as the recovery process went very smoothly! I only needed ibuprofen for the pain. My only regret: not starting the process sooner!
Patty M.
Dear Dr. Sibner;
Thank you very much for the support you gave to me and ultimately to Michael over the past week. Your readiness to assist when Michael was having such a difficult time was and is extremely appreciated. Having you step in at the eleventh hour, no less, is appreciated more than we can express. Thank you from the bottom of our hearts.
Patty M.
Joan R.
First visit will not be the last visit. A stellar experience. Dr. Sibner as a professional was very informative, gentle, pleasant and did a great job. His staff mirrors his virtues. Where were dintists like Dr. Sibner when I first started with dental work. A+ and gold stars well deserved.
Terresa M.
When I first got back to my routine dental health, a friend told me about Dr. Sibner. I was very nervous the first visit. I gripped the chair arms tightly. But soon, I learned to trust Dr. Sibner would NOT hurt me. I no longer grip the arms of the chair. I actually enjoy my visit. Love the staff, too.
Our practice accepts insurance from the following companies.

Aetna
Aetna is a national leader of health and related benefits offering dental insurance to our Langhorne patients, as well as health insurance, pharmacy, and life insurance products for individuals, medicare insurance and disability.

Delta Dental
Delta Dental Plans Association is a not-for-profit organization with some for-profit affiliates as member companies. Through its 39 independent member companies, it offers national dental coverage to our patients - administering programs and reporting systems that provide employees and individuals with quality, cost-effective dental benefits and superior customer service.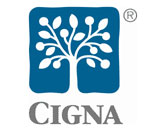 CIGNA
CIGNA offers a variety of dental plans and dental insurance to our Langhorne area patients, including CIGNA Dental Care (DHMO), CIGNA Dental PPO or CIGNA Traditional.

MetLife
MetLife offers our Langhorne area patients a range of competitively priced dental insurance benefits plans for companies of all sizes.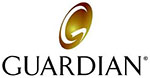 Guardian
With a long history of providing dental benefits, Guardian gives eligible employees choice, empowering them to make the right decisions to improve their oral and overall health.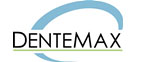 Dentemax
DenteMax is a national, credentialed dental PPO network offering more than 121,000 dentist access points across the country, including dental care in your area.