Abscess Tooth Pain Means It's Time To See the Dentist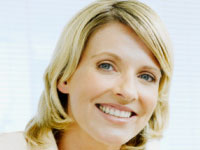 A tooth abscess, sometimes called a root abscess, is a pus-filled bacterial infection located at the point where the root of a tooth meets the jawbone. Sounds gross, right? Well, it totally is. It's also very painful, and can lead to serious health complications, up to and including death.
An abscessed tooth is one dental accessory you can definitely do without. The best way to avoid dental abscesses is to practice good oral hygiene all of the time. Many tooth abscesses begin with simple tooth decay or gum disease. Over time, these dental problems let bacteria reach deep within teeth and other parts of the mouth.
Teeth Abscesses Can Have Dangerous Consequences
Abscessed teeth can happen any time bacteria can reach inside of the teeth or gums. This can be because of untreated dental decay, periodontal disease, cracked dental work, or unsuccessful root canal treatment. Even a tooth injury can leave a tooth cracked and vulnerable to bacteria.
If you don't treat an abscessed tooth, tooth damage will become more severe, and the infection can spread. In the worst-case scenario, a dental infection can actually spread to your brain and kill you. (Maybe remembering that your teeth are so close to your brain will help motivate you to take better care of them!)
An Abscessed Tooth Is a Bacterial Infection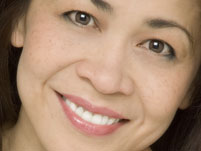 Tooth pain is what usually brings someone with a dental abscess into the dentist's office. These teeth infections can be painful affairs, sometimes accompanied by shooting pains up and down the face. Even if you hate going to the dentist, you'll find that abscessed tooth pain is far worse.
Tooth abscesses are often accompanied by swelling in the cheek or oral tissues. However, sometimes abscessed teeth may have no visible swelling or little pain, so it's important not to wait until you're in severe pain to see a dentist.
If you're diagnosed with an abscessed tooth, you generally have two treatment options: get a root canal, or have the tooth extracted. The tooth infection is deep down inside the tooth root, and the only way to cure it is to clean it out.
Root canal treatment lets you save a tooth even when the tooth's root has become infected. An endodontist or root canal dentist will open up your tooth, clean out the infected pulp inside, and replace the damaged tissue with an inert material. Once a dental crown is placed, you're left with a tooth that looks and feels just like all the others in your mouth.
Tooth extraction is also known as "pulling a tooth." Thanks to modern dental anesthetics, it's not as painful as cartoons might lead you to believe. Your dentist will explain your options for replacing the tooth. Some people opt for dental implant surgery, while others choose a dental bridge or partial denture.